About Event
On behalf of the Organizing Committee of the ISHG 2024, we feel privileged to warmly welcome you all to the 48th Annual Meeting and International Conference of the Indian Society of Human Genetics. The conference is scheduled between the 21st and 24th of January 2024 in the vibrant, warm, and beautiful city of Ahmedabad.
This year's conference is very special as it anthropomorphizes the core tenets of human genetics- Sarva Mangalam Bhavatu – which means peace, health, and prosperity for all. The conference has been envisioned to display the latest and cutting-edge scientific advancements in the field of clinical and basic genetics from all around the globe, with a special emphasis on treatment for rare genetic disorders. The conference will also be a forum to renew friendships, extend networks, and jointly explore current and future research directions.
We selected Ahmedabad as the venue for this conference due to its legacy in building scientific institutions with a people-centric ethical approach as one of its core tenets. The city has several historically significant institutions such as Gandhi Ashram, the Indian Space Research Organization, the Physical Research Laboratory, the Indian Institute of Management, and the National Institute of Design to name a few. The city is also recognized by UNESCO as a World Heritage City due to its rich architectural heritage, traditional houses (pols), gated traditional streets (puras), and public step wells (waav).
We heartily welcome all distinguished scientists, doctors, students, pharmaceutical manufacturers, and genomic laboratories to one of the largest scientific fests on human genetics of 2024!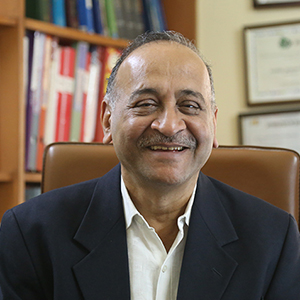 Prof. Jayesh Sheth
Conference Chairman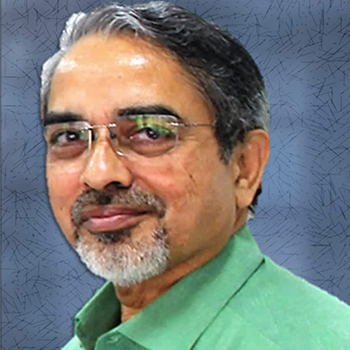 Prof. Chaitanya Joshi
Conference Co-Chairman
ISHG President's Message
I am very delighted that the Indian Society of Human Genetics (ISHG) 2024 is being hosted by the Foundation For Research In Genetics and Endocrinology (FRIGE)- Institute of Human Genetics and the Gujarat Biotech Research Centre (GBRC) in Ahmedabad, under the aegis of the Indian Society of Human Genetics. Ahmedabad has a history of excellence in scientific work- both in Physical and Life Sciences, over the last several decades. In keeping with this tradition, the organizers have put together a very stimulating scientific program encompassing advances in medical genetics and genomic technologies with experts from several countries. This meeting spanning over three and a half days promises to be an intellectual treat. With ample opportunities for interactions with our young colleagues, this will also serve as a platform for sharing ideas and enriching scientific collaborations. Wishing the conference a great success and looking forward to abundant participation pan-India!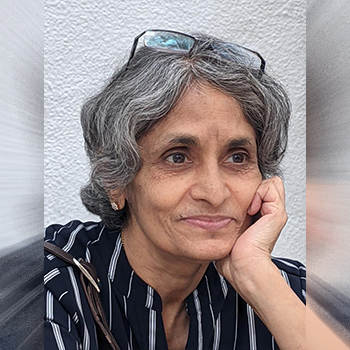 Prof. B K Thelma
President, ISHG
Registration
Attendee Types

Early Bird

UP TO 31 Oct 2023

Regular

UP TO 12 Jan 2024

On Spot

UP TO 24 Jan 2024

Single Day

UP TO 24 Jan 2024

UG/ PG/ MBBS students (ISHG members)*

INR 3000

INR 4000

INR 4500

INR 1000

UG/ PG/ MBBS students (Non members)*

INR 3500

INR 4500

INR 5000

INR 1500

ISHG Member

INR 4500

INR 5000

INR 5500

INR 2000

ISHG Non-member

INR 5000

INR 5500

INR 6000

INR 2000

Industry Delegate

INR 10000

INR 12000

INR 15000

INR 5000

Accompanying Person

INR 3000

INR 4000

INR 4500

INR 1000
Organizer
Indian Society of Human Genetics (ISHG)
Ahmedabad, Gujarat, India
Venue Location
Ahmedabad Management Association Complex ATIRA CAMPUS, NEAR IIMA, Dr Vikram Sarabhai Marg, University Area, , Ahmedabad , Gujarat , India , 380009