About Event
IAC President's message
At the outset, I would like to extend my deep gratitude to all the members of the Indian Academy of Cytology for giving me the proud privilege and the singular honor to serve as the President. Cytology has a vast and rapidly advancing diagnostic armamentarium. It has progressed to advance ancillary techniques like immunocytochemistry, FISH and PCR to enhance personalized medicine in targeted therapy.
On a personal note, I have witnessed a transformational growth in this field along with the Academy. We must continue to strive to upgrade our skills and keep abreast with contemporary techniques. Teaching the budding cytologists is a primordial role for each of us along with the imperative requirement to roadmap intuitive and translational research. It is heartening to know that the State Chapters are also continuously and consistently aligning with these objectives and disseminating the knowledge, know-how and expertise to the young members. I appeal to all members to attend both CMEs and workshops at the State, National and International levels in large numbers and participate in the General Body Meetings to take the Academy forward with newer ideas. As this Newsletter reaches you, Gajaraja Medical College, Gwalior must be busy preparing for the next Annual Conference. I wish them all the best and I am sanguine it will be a grand success.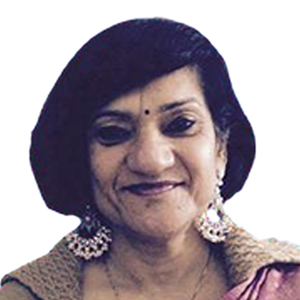 Dr. Reena Bharadwaj (President, IAC)
IAC Secretary's message
Dear All, It is heartening to see that the forthcoming CYTOCON2023 is being held in the city of Gwalior which is known for its rich cultural, spiritual, and musical heritage. The organizing team led by Prof. Rajesh Gaur and Dr. Sudha Iyenger from the Department of Pathology, Gajra Raja Medical College is actively striving towards making this an academic and cultural extravaganza.
The conference is aptly themed at building bridges and filling gaps in knowledge. There are several interesting sessions, including orations, slide seminars, symposia, workshops, posters, and platform presentations, reflecting a wide range of scientific content in cytopathology along with sessions such as art in pathology and hymns to tickle your creative side. Besides enhancing knowledge there would be opportunities to network with experts, colleagues from other places, and friends. Therefore, I welcome you all for your active participation in making this another memorable conference.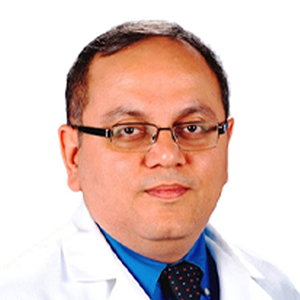 Dr. Bharat Rekhi (Secretary, IAC)
Organizing Chairperson's message
Dear Colleagues, Members and Friends, It gives me immense pleasure to welcome you all to the 53rd annual conference of the Indian Academy of Cytologists "CYTOCON 2023" being held in Gwalior, Madhya Pradesh organized by the Department of Pathology, Gajra Raja Medical College in association with Gwalior Pathologist and Microbiologist Association. We bring you the academic spectacle "CYTOCON 2023" in a hybrid format for the first time.
Cytocon 2023 unites cytologists, pathologists, trainees and mentors across the country and beyond under one roof for brushing up their knowledge and exchange of ideas. The conference will exhibit a large number of proffered papers, posters, power-packed with pre-conference CME and post-conference workshops guided by renowned cytopathologists. Other highlights of the conference are quizzes for postgraduates, one kind of art and poetry in Cytopathology. Founded by King Suraj Sen and the birthplace of the great musician Tansen, Gwalior is the City of hidden treasure, and architectural wonders and has its royal charm reflected by its striking architecture and rich cultural heritage We assure you a scholastic extravaganza and welcome you to enjoy the grandeur of the city. We look forward to your support, cooperation and active participation.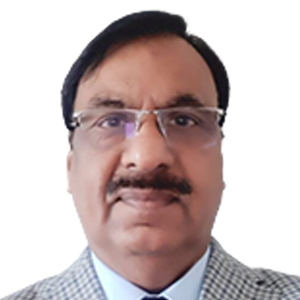 Dr. Rajesh Gaur (Organizing Chairperson)
Organizing Secretary's message
It is my utmost privilege and honor to welcome you all to the 53rd annual conference of the Indian Academy of cytologist to be held from 27-10-2023 to 30-10-2023 hosted by the Department of Pathology G.R. Medical College in Association with Gwalior pathologist and microbiologist Association (GPMA). At the outset, I am immensely grateful to the national and international faculty who will grace this conference and share with us all their expertise and nuances in the field of cytology.
I warmly welcome all the teaching faculties, dear postgraduate trainees, practitioners, pathologists, and lab technologists to this grand academic event. I along with my able organizing committee extend a warm welcome to all the international speakers national and all the delegates. I am sure CYTOCON 2023 will enrich the cytology knowledge of one and all and help us in giving better faster and more accurate diagnoses and aid in better patient care. See you all at CYTOCON 2023!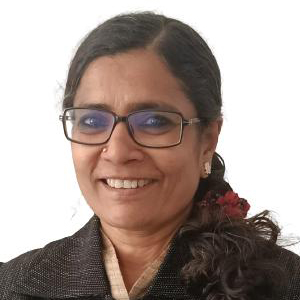 Dr. Sudha Iyenger (Organizing Secretary)
Registration
Attendee Types

Early bird

UP TO 30 Apr 2023

Timely

UP TO 28 Oct 2023

Spot

UP TO 30 Oct 2023

Pathology Consultant (IAC Member) - PHYSICAL (PRE-CONFERENCE CME FEE)

INR 2400

INR 2800

INR 3200

Pathology Consultant (IAC Non-member) - PHYSICAL (PRE-CONFERENCE CME FEE)

INR 2500

INR 2900

INR 3350

Resident - PHYSICAL (PRE-CONFERENCE CME FEE)

INR 1800

INR 2100

INR 2400

International Consultant - PHYSICAL (PRE-CONFERENCE CME FEE)

INR 3000

INR 3450

INR 4000

Cytotechnologist (IAC Member) - PHYSICAL (PRE-CONFERENCE CME FEE)

INR 1550

INR 1800

INR 2050

Cytotechnologist (IAC Non-member) - PHYSICAL (PRE-CONFERENCE CME FEE)

INR 1600

INR 1850

INR 2150

Accompanying Person - PHYSICAL (PRE-CONFERENCE CME FEE)

INR 1800

INR 2100

INR 2400

Pathology Consultant (IAC Member) - VIRTUAL (PRE-CONFERENCE CME FEE)

INR 1850

INR 2100

INR 2400

Pathology Consultant (IAC Non-member) - VIRTUAL (PRE-CONFERENCE CME FEE)

INR 1900

INR 2200

INR 2500

Resident - VIRTUAL - VIRTUAL (PRE-CONFERENCE CME FEE)

INR 1350

INR 1600

INR 1800

International Consultant - VIRTUAL (PRE-CONFERENCE CME FEE)

INR 2250

INR 2600

INR 3000

Cytotechnologist (IAC Member) - VIRTUAL (PRE-CONFERENCE CME FEE)

INR 1150

INR 1350

INR 1550

Cytotechnologist (IAC Non-member) - VIRTUAL (PRE-CONFERENCE CME FEE)

INR 1200

INR 1400

INR 1600

Cytotechnologist (IAC Non-member) - PHYSICAL (MAIN CONFERENCE FEE)

INR 4000

INR 4600

INR 5300

Cytotechnologist (IAC Member) - PHYSICAL (MAIN CONFERENCE FEE)

INR 3800

INR 4400

INR 5050

International Consultant - PHYSICAL (MAIN CONFERENCE FEE)

INR 7750

INR 8950

INR 10250

Resident - PHYSICAL (MAIN CONFERENCE FEE)

INR 4500

INR 5200

INR 6000

Pathology Consultant (IAC Non-member) - PHYSICAL (MAIN CONFERENCE FEE)

INR 7000

INR 8050

INR 9300

Accompanying Person - PHYSICAL (MAIN CONFERENCE FEE)

INR 4500

INR 5200

INR 6000

Pathology Consultant (IAC Member) - PHYSICAL (MAIN CONFERENCE FEE)

INR 6650

INR 7650

INR 8850

Cytotechnologist (IAC Member) - VIRTUAL (MAIN CONFERENCE FEE)

INR 2850

INR 3300

INR 3800

International Consultant - VIRTUAL (MAIN CONFERENCE FEE)

INR 5850

INR 6700

INR 7700

Resident - VIRTUAL (MAIN CONFERENCE FEE)

INR 3400

INR 3900

INR 4500

Pathology Consultant (IAC Non-member) - VIRTUAL (MAIN CONFERENCE FEE)

INR 5250

INR 6050

INR 6950

Cytotechnologist (IAC Non-member) - VIRTUAL (MAIN CONFERENCE FEE)

INR 3000

INR 3450

INR 4000

Pathology Consultant (IAC Member) - VIRTUAL (MAIN CONFERENCE FEE)

INR 5000

INR 5750

INR 6650

Cytotechnologist (IAC Non-member) - WORKSHOP FEE (PHYSICAL ONLY)

INR 2500

INR 2900

INR 3350

Cytotechnologist (IAC Member) - WORKSHOP FEE (PHYSICAL ONLY)

INR 2400

INR 2800

INR 3200

International Consultant - WORKSHOP FEE (PHYSICAL ONLY)

INR 3500

INR 4050

INR 4650

Resident - WORKSHOP FEE (PHYSICAL ONLY)

INR 2500

INR 2900

INR 3350

Pathology Consultant (IAC Non-member) - WORKSHOP FEE (PHYSICAL ONLY)

INR 3000

INR 3450

INR 4000

Accompanying Person - WORKSHOP FEE (PHYSICAL ONLY)

INR 2500

INR 2900

INR 3350

Pathology Consultant (IAC Member) - WORKSHOP FEE (PHYSICAL ONLY)

INR 2850

INR 3300

INR 3800
Organizer
Gajra Raja Medical College (GRMC), Gwalior
Gwalior, Madhya Pradesh, India
Venue Location
Atal Bihari International Convention Center, Jiwaji University, , Gwalior , Madhya Pradesh , India