About Event
Welcome Message From APAO 2024 Congress President
Dear Friends and Colleagues,
It is our great pleasure to welcome you to the 39th Asia-Pacific Academy of Ophthalmology (APAO) Congress, held in conjunction with the 49th PERDAMI, or the Indonesian Ophthalmologists Association (IOA) Annual Meeting, at Bali Nusa Dua Convention Center, Indonesia, on February 22-25, 2024.
We are very honored that Bali has once again (after 2009) been chosen to host the prestigious APAO annual congress, which has now become the premier ophthalmic professional and scientific event. Our scientific program will be the best showcase for the theme of our APAO 2024 Congress – "Beyond All Limits" – with the clear objective of preparing today's ophthalmic practitioners for the ever-evolving future of eye care. I hope you will find the APAO 2024 Congress to be one of the most exciting and enjoyable meetings ever as it broadens your scientific as well as travel horizons. The congress will surely increase your knowledge across the entire spectrum of ophthalmology.
Apart from stunning beaches and magical temples, Bali has virtually every kind of natural beauty which boasts a myriad of impressive volcanoes, world-class diving, diverse nightlife, and gorgeous waterfalls. Its panoramic range of tourist attractions caters for all types of visitors and interests.
By presenting the very latest scientific developments in ophthalmology accompanied by the best of Bali hospitality, we are committed to making the APAO 2024 a truly memorable experience for all.
With best regards,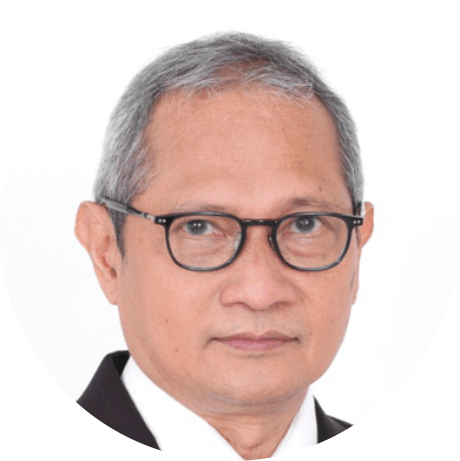 APAO 2024 Congress President
Dr Mohamad SIDIK
Welcome Message From the Asia-Pacific Academy of Ophthalmology President
Dear Friends and Colleagues,
It is my immense honor and pleasure to welcome you to the 2024 Congress of the Asia-Pacific Academy of Ophthalmology (APAO) in Bali, Indonesia, from February 22-25, 2024.
Themed "Beyond All Limits," the APAO 2024 Congress in Bali will bring together ophthalmologists from around the world, and it is expected to feature about 800 internationally recognized speakers presenting their latest work and scientific innovations in the major ophthalmic subspecialties. An attendance figure of around 5,000 delegates is anticipated.
It is impossible to have a successful APAO Congress without the hard work of numerous individuals who selflessly devote many hours to its success. I would like to thank all for their prodigious efforts.
In addition to acquiring new knowledge and skills, the annual congress also provides delegates with an excellent opportunity to network and collaborate with peers and friends. Attendees can also enjoy beautiful and historic attractions, along with delicious cuisine and exciting nightlife in Bali.
I look forward to welcoming you to Bali where you will not only get the opportunity to learn more about the newest discovery, techniques, and developments in ophthalmology, but also gain unforgettable memories of friendships made and renewed.
With best regards,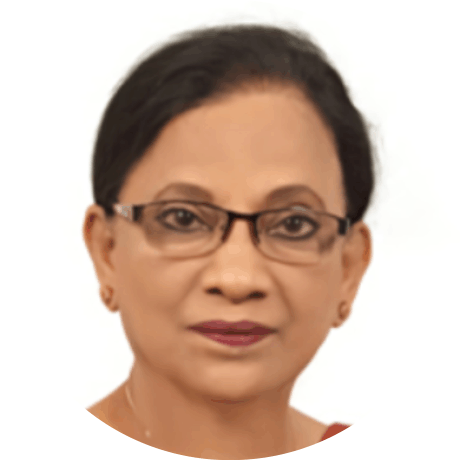 Prof Ava HOSSAIN
Asia-Pacific Academy of Ophthalmology President
Registration
Foreign Registration
Attendee Types

Early Bird

UP TO 31 Oct 2023

Advance

UP TO 6 Feb 2024

Standard

UP TO 25 Feb 2024

Ophthalmologists

USD 530

USD 625

USD 750

Ophthalmologists (Countries / tariff regions with GDP ranking 51 – 100)*

USD 265

USD 310

USD 375

Ophthalmologists (Countries / tariff regions with GDP ranking 101 or below) *

USD 135

USD 160

USD 190

Ophthalmologists from Local Host

USD 135

USD 160

USD 190

Trainees**

USD 265

USD 310

USD 375

Healthcare Professionals/ Administrators (Including Optometrists/Opticians/ Orthoptists/Nurses/ Ophthalmic Photographers/ Technicians/Administrators/ Eye Bank Personnel/ Prevention of Blindness Organizations/ Visual Scientists/ Nonophthalmic Physicians, etc.)

USD 265

USD 310

USD 375

Exhibitors (Exhibitors are only allowed to enter the Exhibition Hall. Exhibitors are NOT permitted to enter the session rooms to attend any Invited Programs or Submitted Programs. Please use a trade delegate badge for attending the Scientific Sessions.)

USD 135

USD 160

USD 190

Trade Delegates (Trade delegates can be any exhibitor who wishes to attend the scientific sessions, where an exhibitor with a normal exhibitor badge would be denied access. Trade delegate badges can only be purchased via the Exhibitor Center.)

USD 450

USD 500

USD 600

Accompanying Persons (Accompanying persons should be the spouse of a delegate. An accompanying person can only enter the Exhibition Hall with no access to the scientific sessions.)

USD 100

USD 150

USD 200
Organizer
Asia-Pacific Academy of Ophthalmology (APAO), Guangdong
New Delhi, Delhi, India
Venue Location
Kawasan Terpadu ITDC NW/1 Nusa Dua, , Denpasar , Bali , Indonesia